Delectable Dinners, Wine List, Full Bar & Micro-Brews
Dinner features Smoked Ribs, Tender Grilled Steaks, Salmon, and Southwest Flavors
---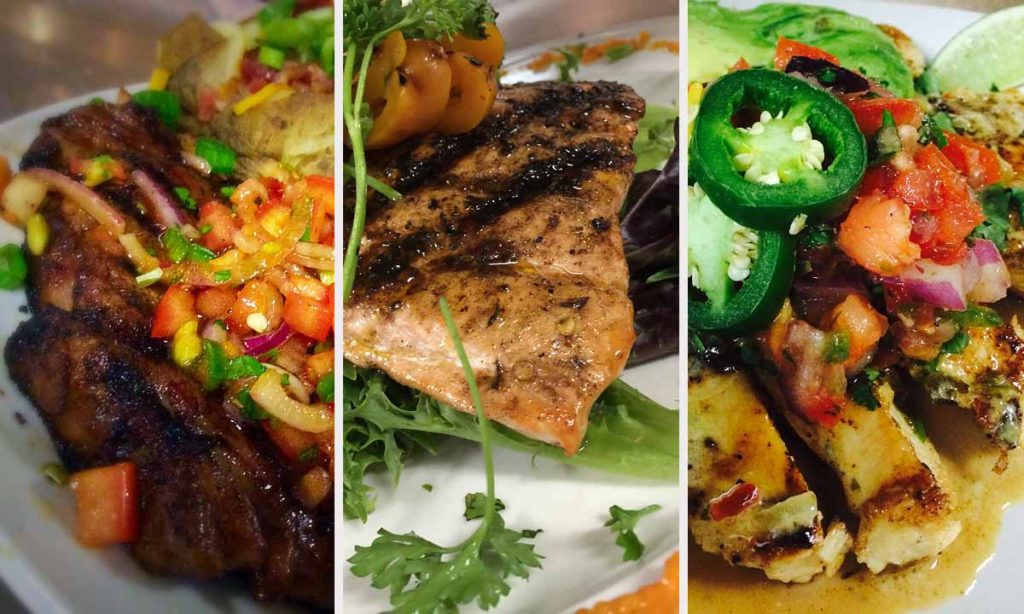 Tender steaks grilled to perfection, succulent grilled salmon, barbecued smoked ribs, and southwestern favorites are highlights of J.Fargo's Dinner Menu. Take a look at some of our Featured Dinner Entrees below, or click to view a .pdf of our complete Dinner Menu.
Burger Options & Add Ons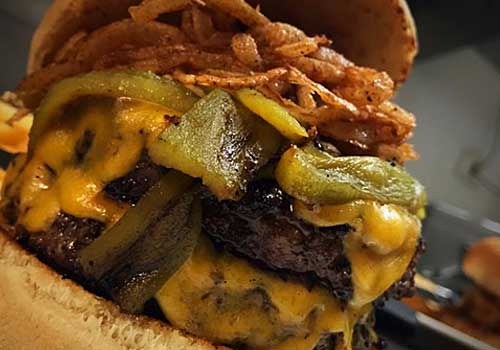 Create it your way!
beef patty 9.50 | double beef patty 15.95 brisket/beef blend 10.75
grilled chicken breast 8.35 veggie burger 8.25
bison burger (locally raised, all natural) 14.25
Served with lettuce, tomato, red onion & pickles
Red Chili (meat & bean) 1.50
Green Chili Strips 1.00
Mushrooms 1.00
Fresh Jalapeños 1.00
Guacamole 1.50
Avocado 1.00
Onion Straws 1.00
Sun Dried Tomato 1.00
Roasted Garlic 1.50
Bacon (2) 1.50
Pepper Jack Cheese 1.50
Monterey Cheese 1.50
Swiss Cheese 1.50
Cheddar Cheese 1.50
Smoked Gouda Cheese 1.50
Burgers are served with choice of house vegetable sauté, baked potato + butter + sour cream, raw veggies (carrots, broccoli, celery), garden salad, regular or seasoned fries, sweet potato fries, or house made potato chips. Gluten free bun available. $1.25.
How Did We Do?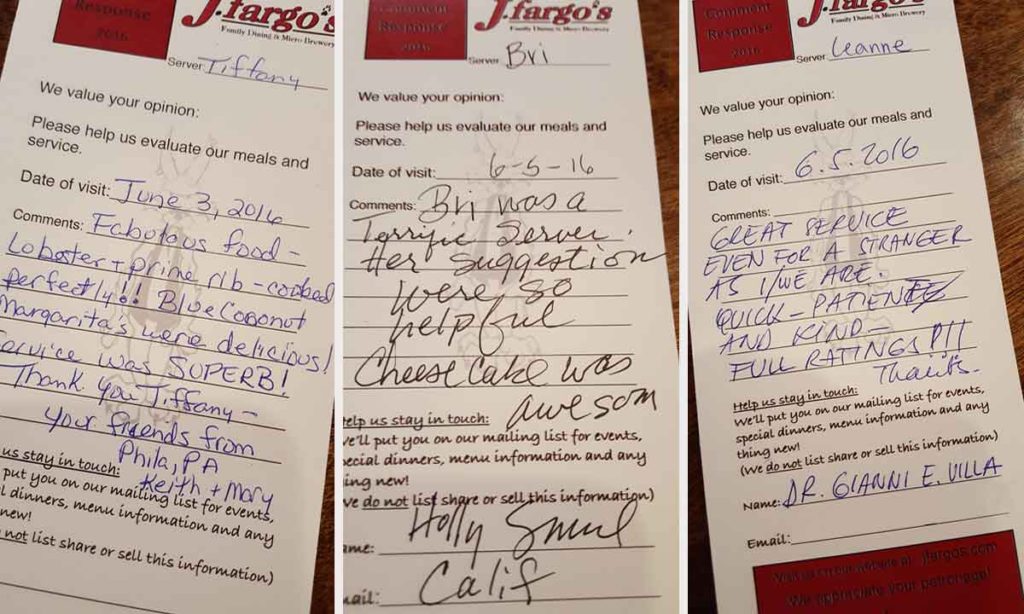 House Vegetable Sauté $2.00 · Baked Potato + Butter + Sour Cream 2.30 · Raw Veggies (carrots, broccoli & celery) 2.00 · Garden Salad 2.65 · Basket of Fries: Regular or Seasoned 3.30 · Basket of Sweet Potato Fries 4.30 · Fresh Baked Bread: $1.35 · House Made Potato Chips: $3.25
---