J.Fargo's Winter Dining Specialties
J.Fargo's Winter Dining Specialties
---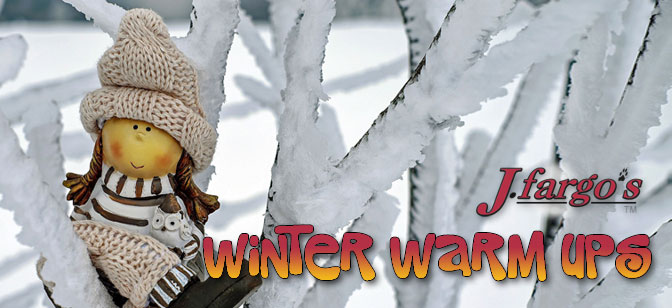 Winter brings chills and thrills from skiing, snowshoeing, and snowmobiling. The fragrant scent of evergreens permeates the air, snow crunches under your boots, and nothing warms the soul like a crackling fire and a mug of your favorite toddy.
Our Winter Menu features our steak and shrimp tacos, calzones and Old Fashioned Chicken and Dumplings (the ultimate comfort food!) to keep you snuggly warm during this snowy season.
Add On or Create Your Own Pizza or Calzone!
meat & cheese 1.55 | veggies 1.00
bacon
pepperoni
italian sausage
jalapeños
green chili peppers
sun-dried tomatoes
black olives
5 blend cheese
sweet peppers
mushrooms
onions
roasted garlic
---