Tip-A-Cop for D.A.R.E
Help us help our kids by supporting the D.A.R.E. Program!
---
The fun is happening again this year at J. Fargo's as your favorite law enforcement officers "do a little time" as servers for you and your family and friends. Come to J.Fargo's on Saturday, March 9th and order your favorite dish on our menu and our local officers will wait on you hand and foot. It's all for a good cause, and all tips plus 10% of the dinner sales from this Tip-A-Cop event will be donated to the D.A.R.E. and Digital Futures Initiative (DFI) Education programs for local school children.
The D.A.R.E. program helps to provide our kids with the life skills they need to avoid involvement with drugs, gangs, and violence. DFI is a training programs for instructors and parents on how to educate kids on issues that can arise from irresponsible internet use, including harassment, cyberbullying, loss of emotional intelligence, substance use, distracted driving and more.
Be sure to join us on March 24th from 4 pm to 9 pm and help our local officers fill the tip jar for D.A.R.E. and DFI (See how much fun we've had at these events!)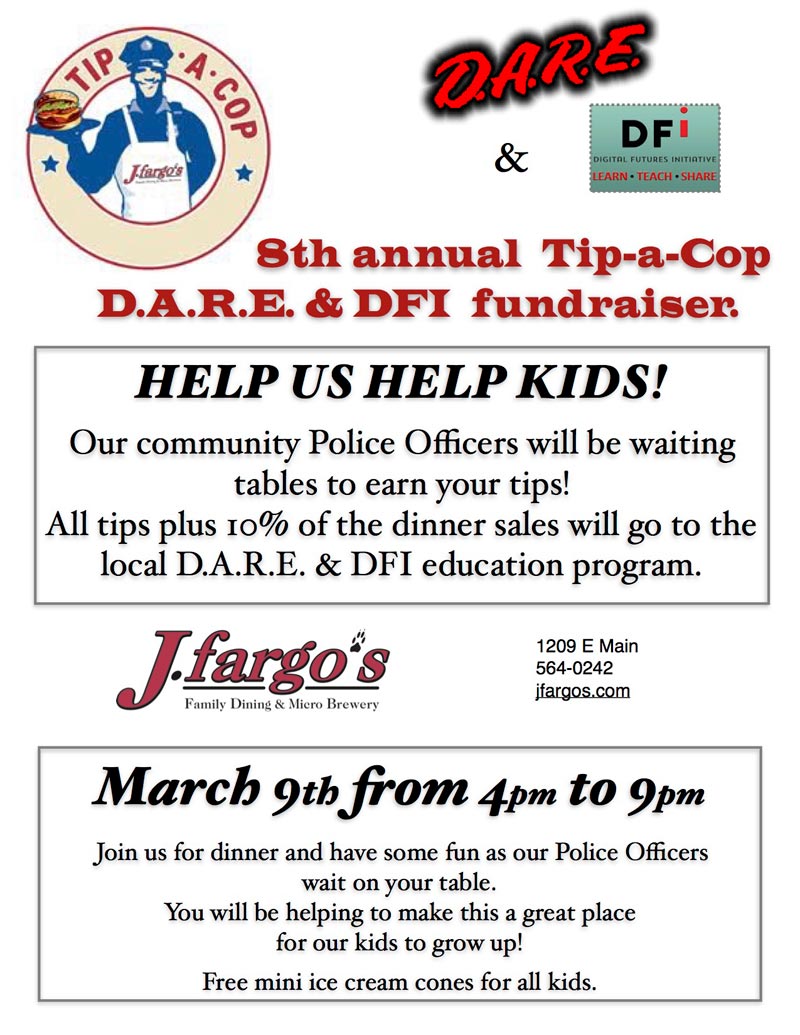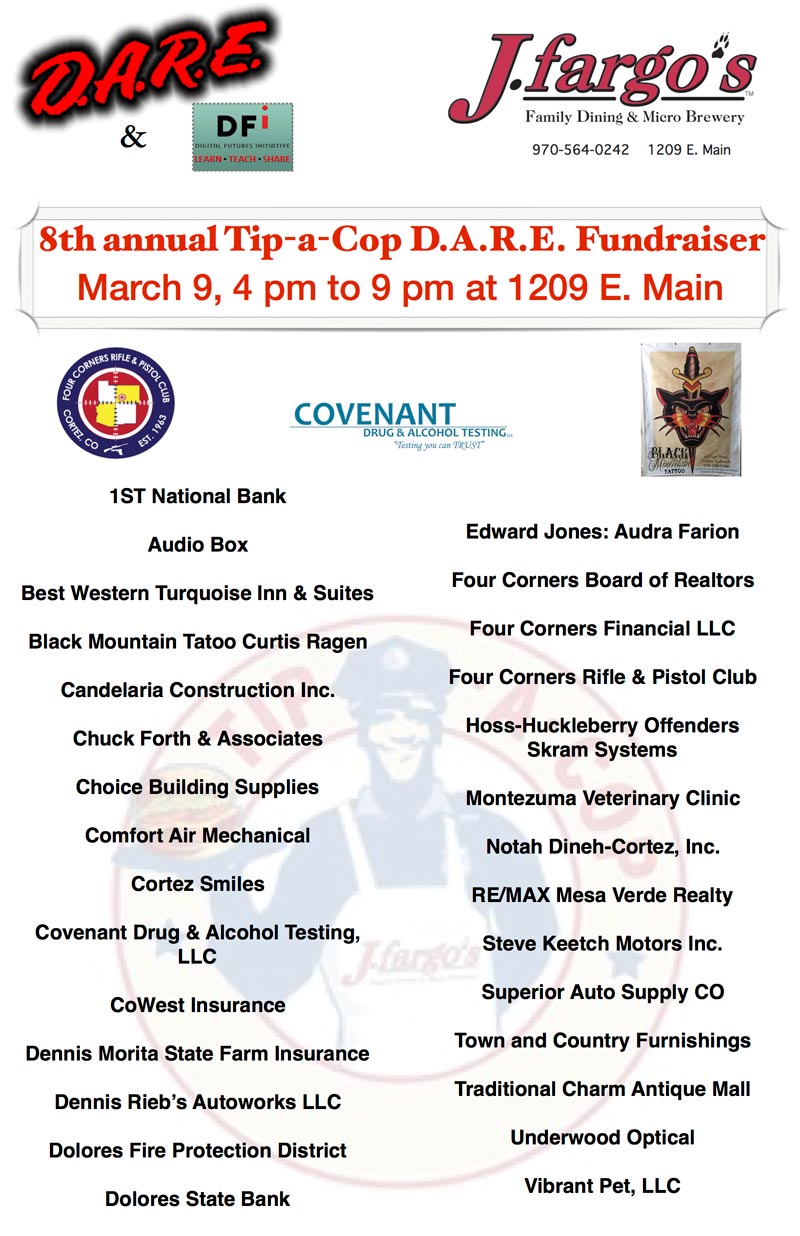 ---